SlashTraders just released the latest trade alert service through Telegram!
To provide the most immediate and convenient trade alert messages every time our official account receives an actual filled order, we have partnered with Telegram to deliver the trade alerts.
Since Telegram combines privacy with an intuitive user interface, it is one of the most popular instant messengers for professional traders. SlashTraders members only need to fill in the Telegram Username in the Members Area to start receiving instant trade alert texts. Members who choose not to use Telegram can continue to receive trade alerts via email.
Let's see how to set up your unique Telegram Username to start receiving the most responsive and encrypted trade alert text messages.
What Is the Telegram Username?
A proficient Telegram user may change the username to make it easier to add friends using @username.
How to Set Up Your Unique Telegram Username
Since all the usernames are unique, it allows software engineers to identify the account to receive trade alerts exclusive to SlashTraders members.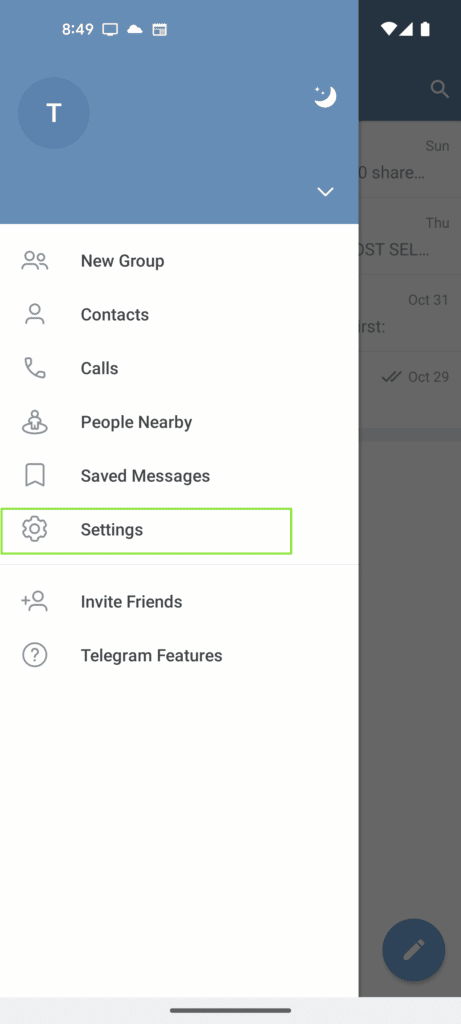 You only need to open the hamburger menu in the top left corner of the Telegram app, and select Settings to set up your @username.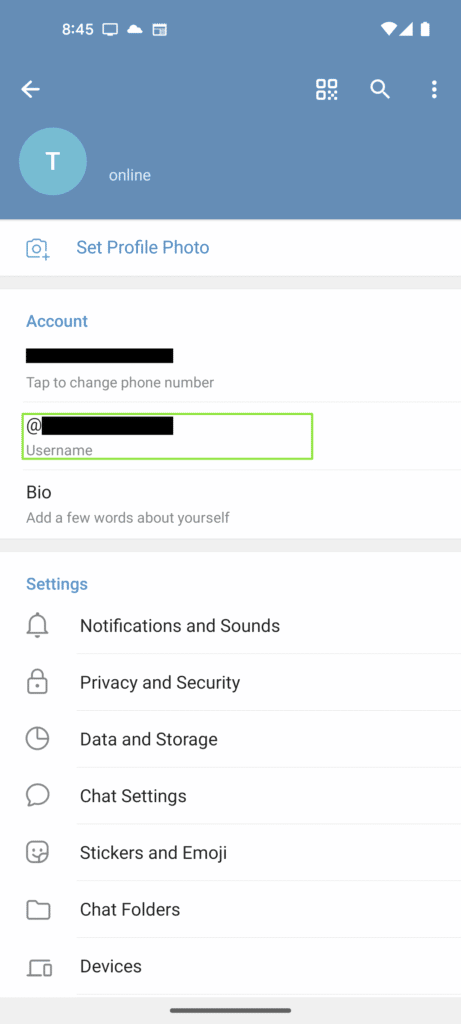 How to Add a Telegram Username to Your Members Area
If you are a registered member, you can log into your account, and fill out the Telegram Username field in the Members Area, then save the information.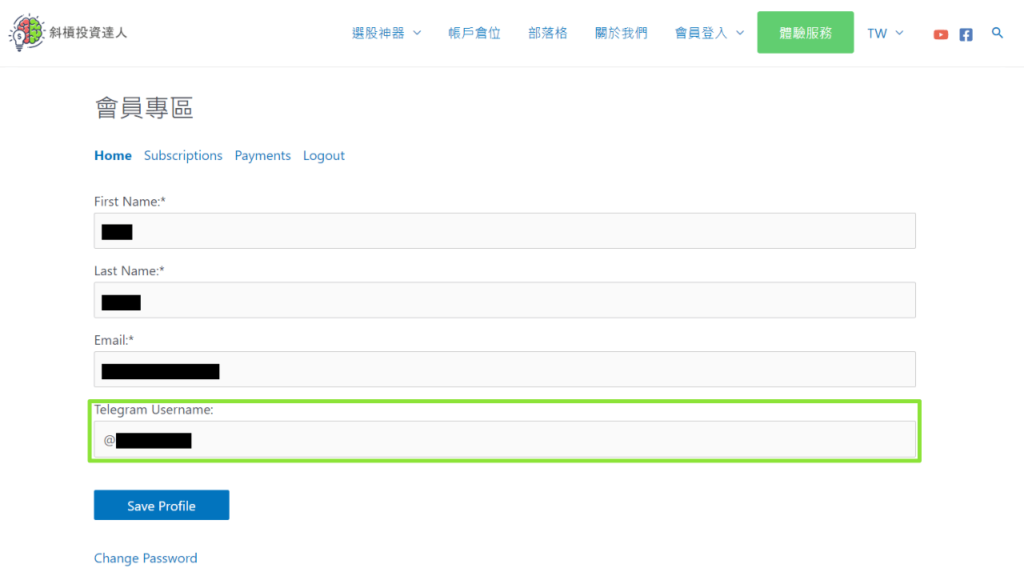 Remember to add @ in front of your username.

How to Add a Telegram Username When You Start Your Trial Membership
When starting a new trial, you can add your @username to the Telegram Username field.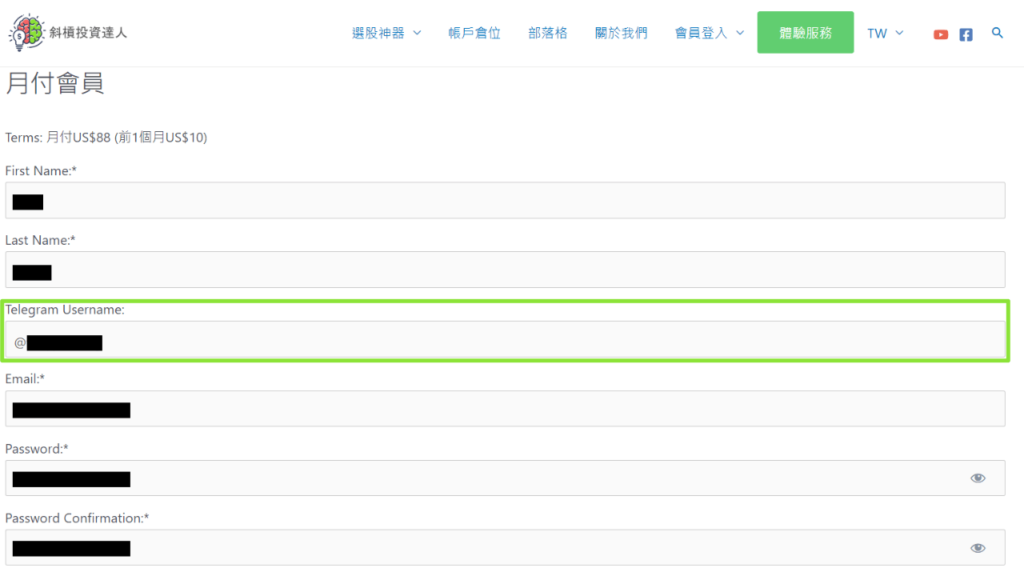 When Will You Start Receiving Telegram Trade Alerts?
Once the Telegram Username is saved in your member information, you will be automatically added to the SlashTraders Alerts channel in Telegram, and start receiving real-time trade alerts the next time the official SlashTraders account completes a transaction with real money.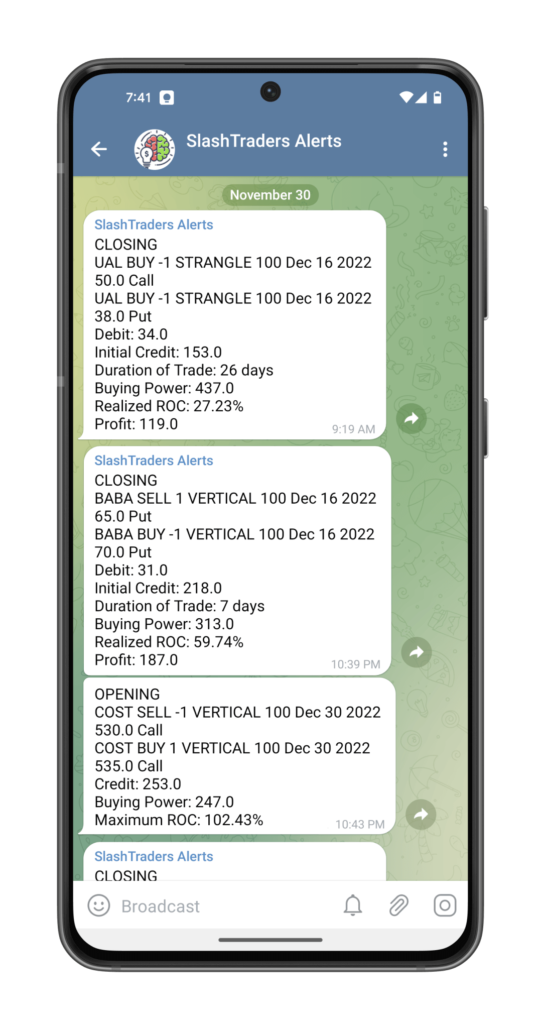 Please note that if you cancel your membership, you will be removed from the SlashTraders Alerts channel and stop receiving trade alert messages.
Now you know how to create your unique Telegram Username, you can start a SlashTraders membership to receive exclusive instant trade alert messages.
Trending Articles